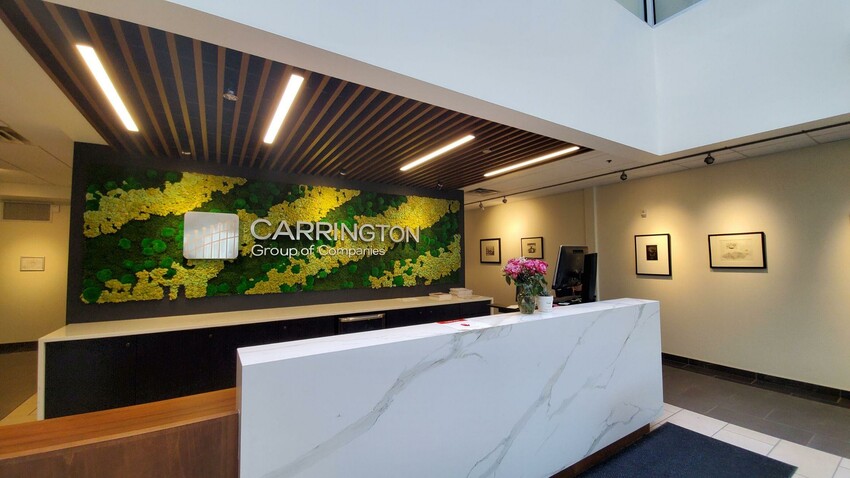 Carrington Group is ecstatic to announce our recent move into our new permanent office space in South Edmonton.
In 1999 we built and moved into a three-storey office space near Whitemud Drive and 106 Street. At the time, we thought this building would be our new permanent home, however we quickly out-grew all three floors and many renovations later we were forced to split up our divisions into three separate buildings to accommodate our exponential growth. In the meantime we searched for over ten years before we found our forever home.
In 2019 we purchased and renovated an existing office building located at 1253-91 Street SW. Consisting of two three-storey buildings, our divisions now occupy one of the buildings while we provide asset management services to the entire development now known as Carrington Business Campus. 
The buildings are outfitted with a modern aesthetic, green spaces, and outdoor break and lunch areas for our staff to enjoy. Our second floor campus-style lunch room has a full kitchen and is large enough to host employee gatherings indoors or outdoors. We are located near an array of commercial amenities within walking distance, as well as quick access to major roadways 91 Street, Ellerslie Road, and Anthony Henday Drive, making commutes for both employees and our customers easy.
It has been an exciting year for Carrington Group and we look at this new location as the start of A another chapter in our long history in Edmonton.
Posted on: